We are very pleased to communicate with you and to welcome you to the Institute of Distance Education website. We are ready to assist you with all the information you may need as you are taking a decision on enriching your career with one of our programmes.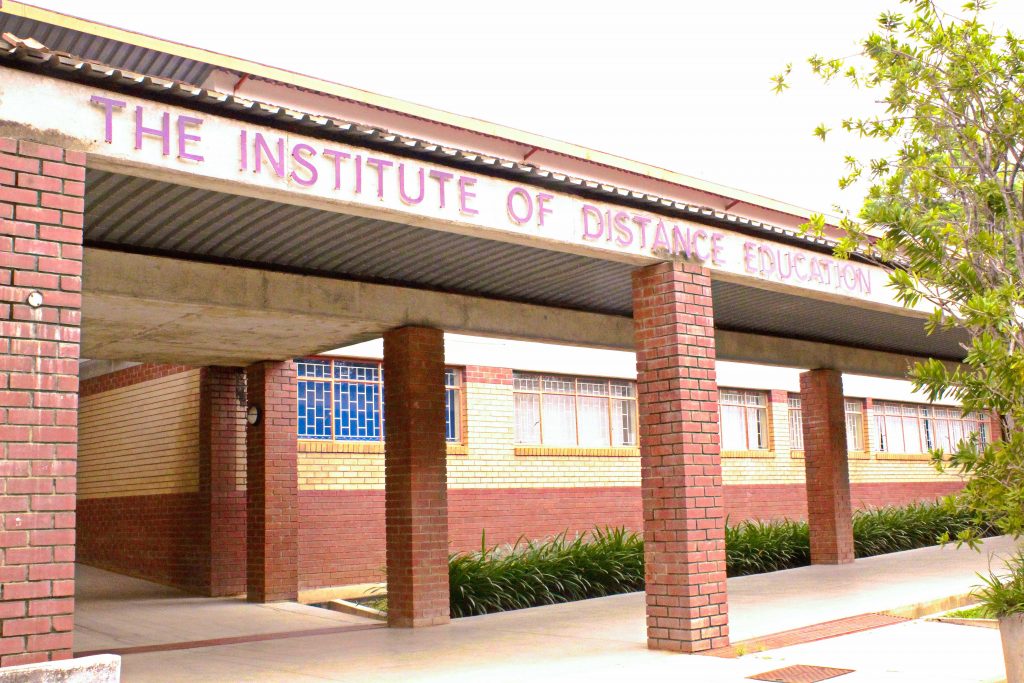 The Institute of Distance Education offers certificate, diploma, degree and post-graduate programmes. The admissions office has more information on how to apply for admission to an undergraduate programme or post graduate programme, what the requirements are, when you can apply and the closing date for applications. Click on the buttons to access the prospectus relevant to your interest.
Admissions Office
The Registrar (ATT: Admissions Office)
University of Eswatini
P/B 4 Kwaluseni M201, Kingdom of Eswatini
+ 268 2517 0108
admissions@uniswa.sz
If you are looking into visiting us, find us at the University if Eswatini.
Visitors Welcome
Institute of Distance Education
University of Eswatini
Kwaluseni, Kingdom of Eswatini
+268 2517 0281
Perhaps we can assist you; submit your question directly to IDE. Fill in the form and click the send button. 
Have you checked your moodle? 
The Institute of Distance Education provides educational and training opportunities for individuals who are unable to undertake conventional and professional university programmes and courses.
Copyright © 2020 | uneswa | institute of distance education | All Rights Reserved